1980 to be precise, a building company was formed
Schooling Builders, a Teignmouth based family business, was formed in 1980 by Mike & Trish Schooling. Mike started a career as a Surveyor in London, then moved to Bristol, where he gained the position of Site Manager for Beazers South West, predominantly as a house builder. Mike finally moved to Teignmouth in 1977 as Area Manager for Beazers and into one of their Beazer built homes, but within 3 years, he took the initiative to go it alone, setting up Schooling Builders. Initially the Company was Mike, a sub contractor and a van. Now the company has a fleet of 6 vehicles, several direct employees and a vetted and checked team of local sub contractors. The company carry out mainly public sector works, but have an increasing portfolio of local private clientele.
Daughter Emma joined the team in 2004 initially as an Office based manager, building up their client base and Accreditation credentials. Emma now oversees the general running of the business from Project Management to Surveys and estimating.
Over the years the Company has built its reputation on providing a good level of workmanship, good communication and a competent workforce, along with the fact the company has won several awards for its commitment to training and the Environment.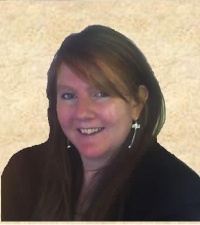 Emma Schooling
Director
Responsible for: Overseeing works, Level Access Surveys and Estimating, HR, Health & Safety
Emma has been with the company for over 14 years and oversees most of the Projects, deals with the day to day running of the business, employee and sub contractor selection, training, health and safety, client liason and site visits. Emma has an HNC in Construction and has an SMSTS along with attendance on regular training sessions for Health, Safety, Environment and Technical. Emma also deals with the companies Level Access and Wetroom business.
Our Services
Refurbishments & Alterations
Level Access works to Commercial & Domestic Buildings
Kitchens & Bathrooms

Roofing & Rainwater Goods

Doors & Windows

General Building Works - Brickwork / Blockwork

Plastering & Rendering

NOT SURE, CALL & ASK IF WE CAN HELP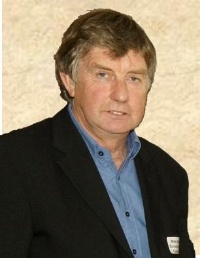 Mike Schooling
Director
Responsible for: Health & Safety, Estimating
Mike has over 40 years experience in the building industry, working as a QS in the London area amongst other trades, then moving on to become an Area Manager for Beazer Homes South West before forming Schooling Builders in 1980. Over the past years Mike has built up the reputation for quality workmanship and a good knowledge of a variety of works.
Mike attends regular training sessions with the Compant in areas such as Health, Safety, Environment and Techincal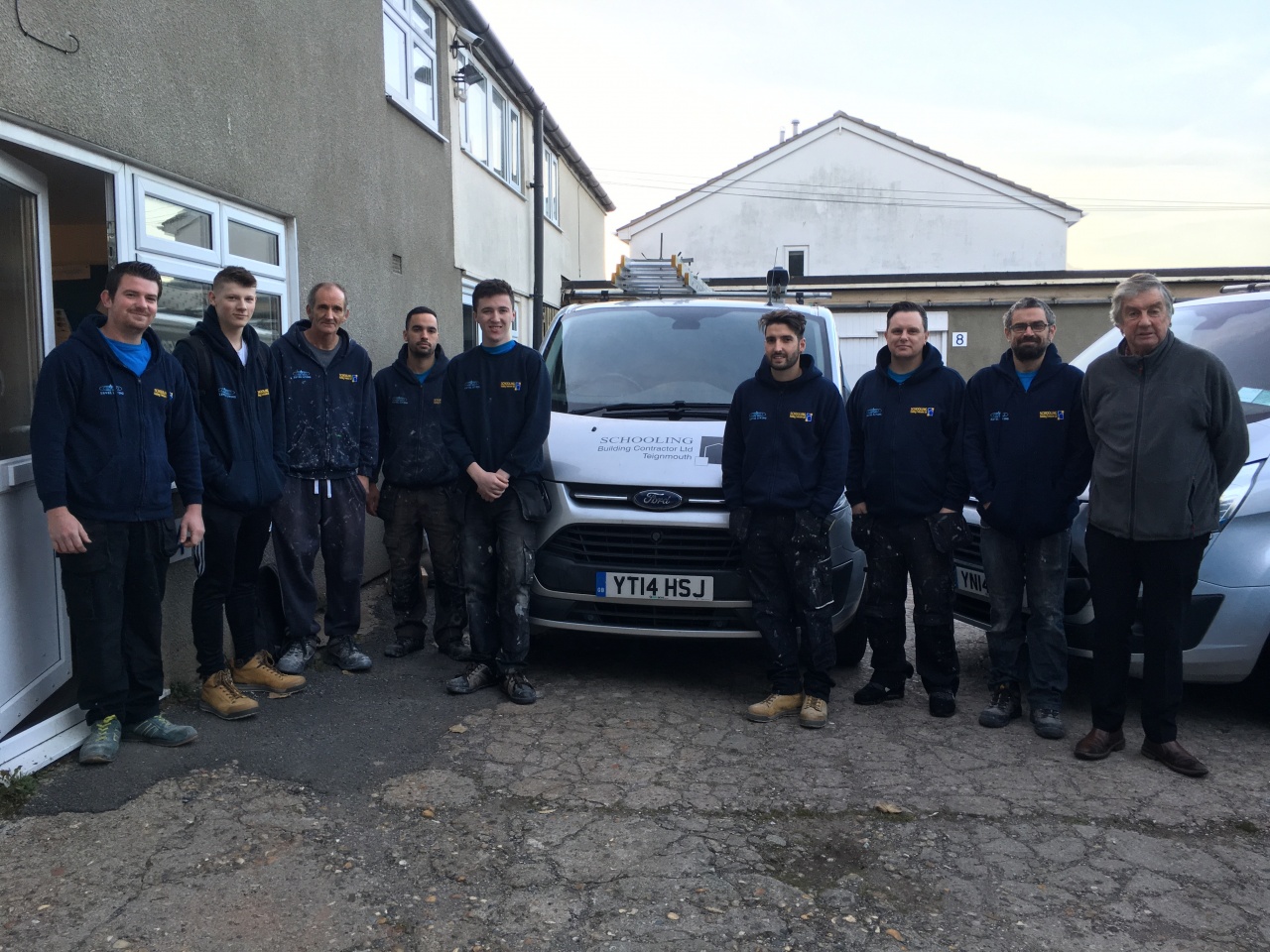 Our Team

All of our direct team are CSCS card holders, and are CRC enhanced checked. All team are offered a comprehensive training programme annually. This includes General Health & Safety, Work at Height, Manual Handling, Asbestos Awareness and Work with Asbestos, along with some holding qualifications in scaffolding, PASMA and IPAF.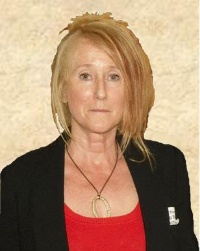 Trish Schooling
Company Secretary
Responsible for: Accounting and Payroll
Trish deals with all financial matters within the company. She is also responsible for Insurance and Sub Contractor matters. Having trained at secreterial college to Pitmans and RSA, Trish attends regular training on matters such as Employment Law, and HR.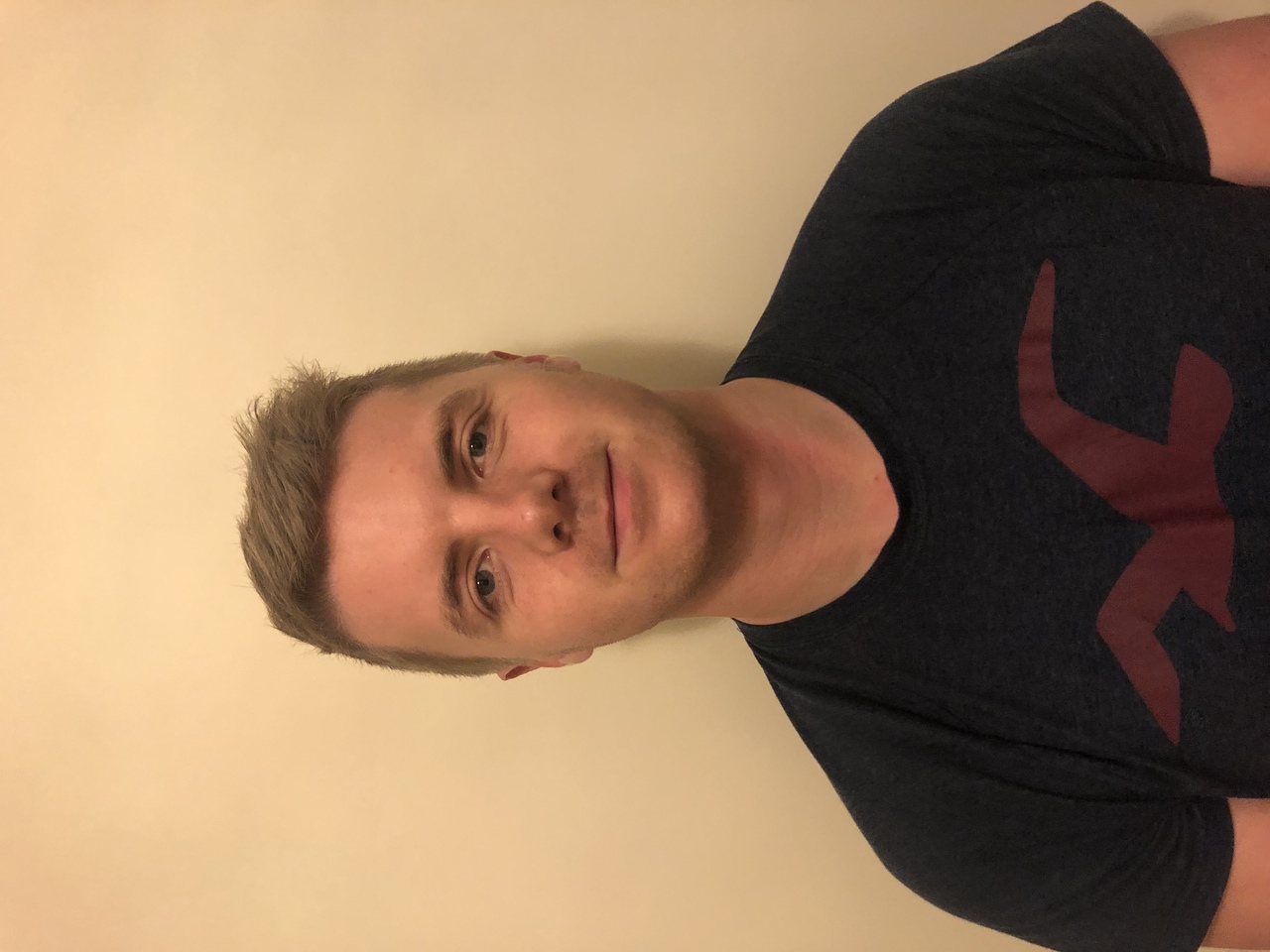 Louis Miller
Site Manager
Responsible for: Managing sites, liasing with clients, suppliers and team
Louis joined the company in 2018 as a Carpenter, and has recently been promoted to Site Manager. Currently learning on the job and soon to be undertaking the CIOB Site Management Training modules, Louis has a good rapport with both team and clients alike ensuring jobs run smoothly and efficiently, communicating regularly with all parties. Louis is also happy to help out on site as a Carpenter when in need !
'I have to say that they have done a superb and thorough job. The two gentleman that came were very polite and made sure all the relevant safety signs were in place and made sure the work was carried out with the minimum disruption to staff and visitors'
Local Housing Association
"Exceptional Company & workforce which we would not hesitate to recommend."
Domestic Extension, Teignbridge area