.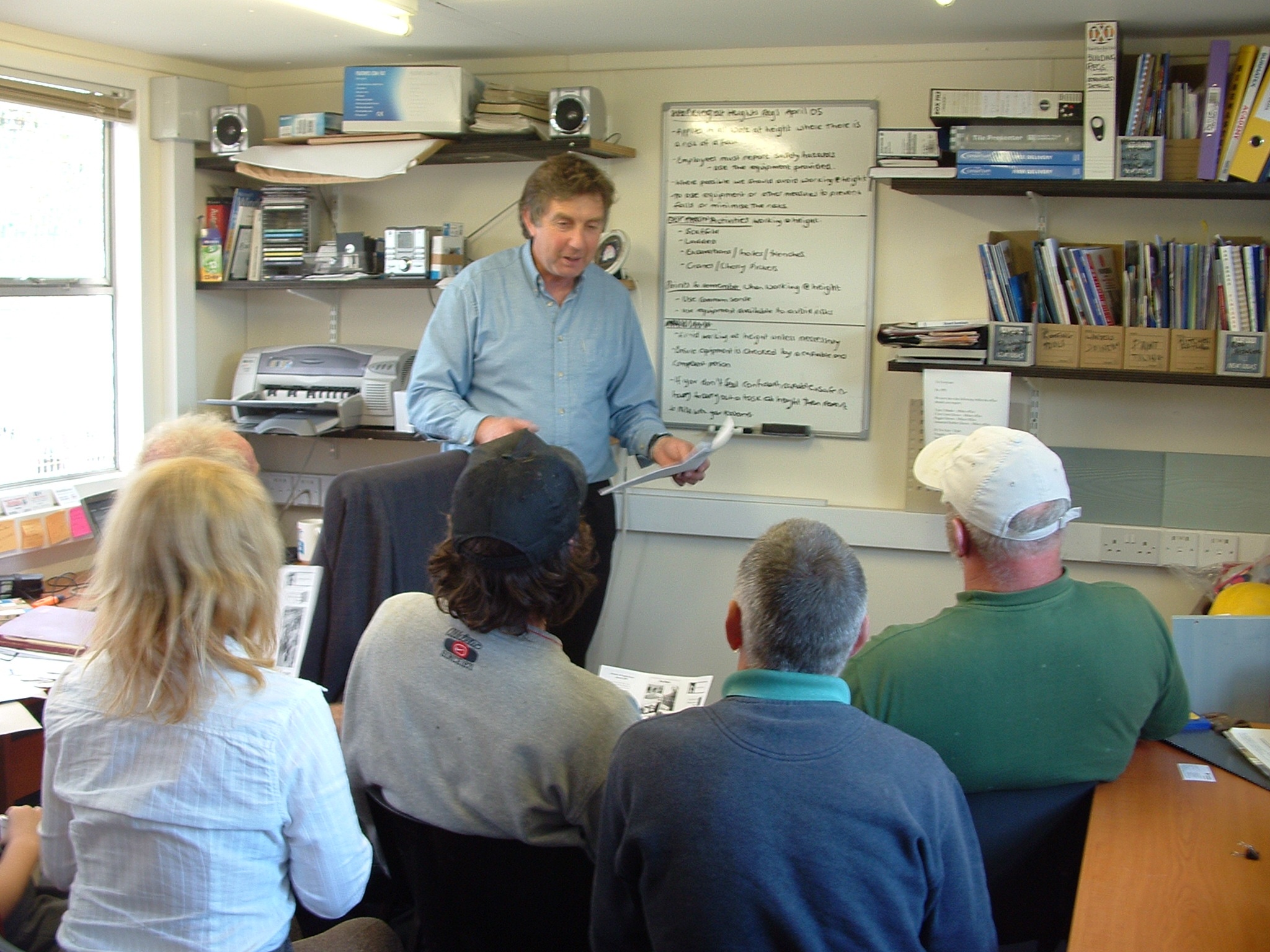 Training and communicating with the Team
Training forms an important part of ensuring our team are working safely and efficiently. Our comprehensive training programme ensures that team are regulary refreshed on a wide range of topics. In house and external training form an integral part of this as does working alongside the CITB and the Devon Construction Training Group.
As a company we regularly get together for staff meetings, briefings, inductions, job chats, catch ups and toolbox talks. We operate an open door policy and ecourage team to talk to us about new ideas and their thoughts and suggestions.
We are an Equal opportunities and employer and a copy of our policy can be emailed on request.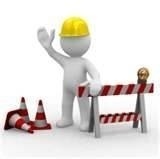 Following Health & Safety Procedures
Health & Safety forms an important part of our business and how we operate, ensuring the safety of our own team and those around us. To ensure we are efficient and safe in our practices we:
* Fulfil a comprehensive Training programme every year including Work at Height, Asbestos, Manual Handling, IPAF, PASMA, Fire and more
* Managers are qualified to SMSTS (Site Managers Safety Training Scheme)
* BSG Ltd (Building Safety Group) are our appointed Health & safety Consultants
* Our contractors and Specilaist suppliers are required to be assessed on a regular basis and prove competence.
* We are holders of Public and Employers Liability Insurance . If you require a copy, please contact us.
* Copies of training certificates are available on request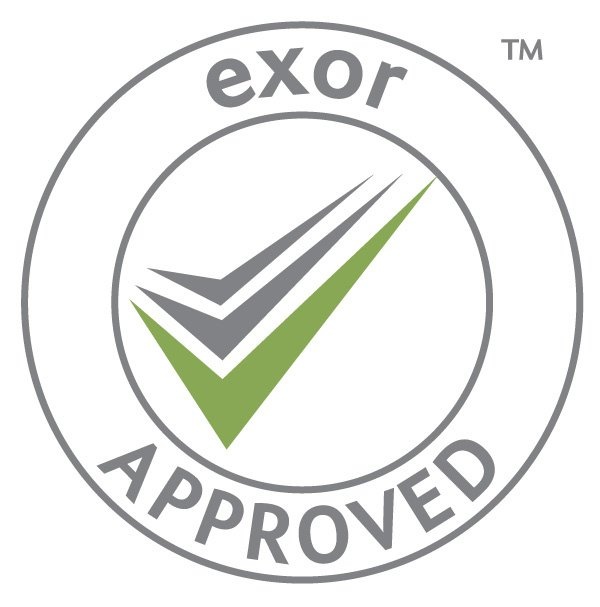 Meeting Accredited Standards
We hold several Accreditations carried out by third parties to ensure we are competent in the trade. These include:
* EXOR Gold Standard (SSiP)
* ACDC - A pre company check for many local government bodies
* DBS - Checks - All direct team have been enhanced checked
* CSCS - All direct team are holders of a CSCS card
* CIOB - Mike and Emma Schooling are Associate Members of the Chartered Institute of Building
* Green Accord - Exeter City Council's Environment Audit
* Devon Construction Training Group - We are members of our local training group who assist us in sourcing value for money training
* CITB - We are members of the Construction Industry Training Board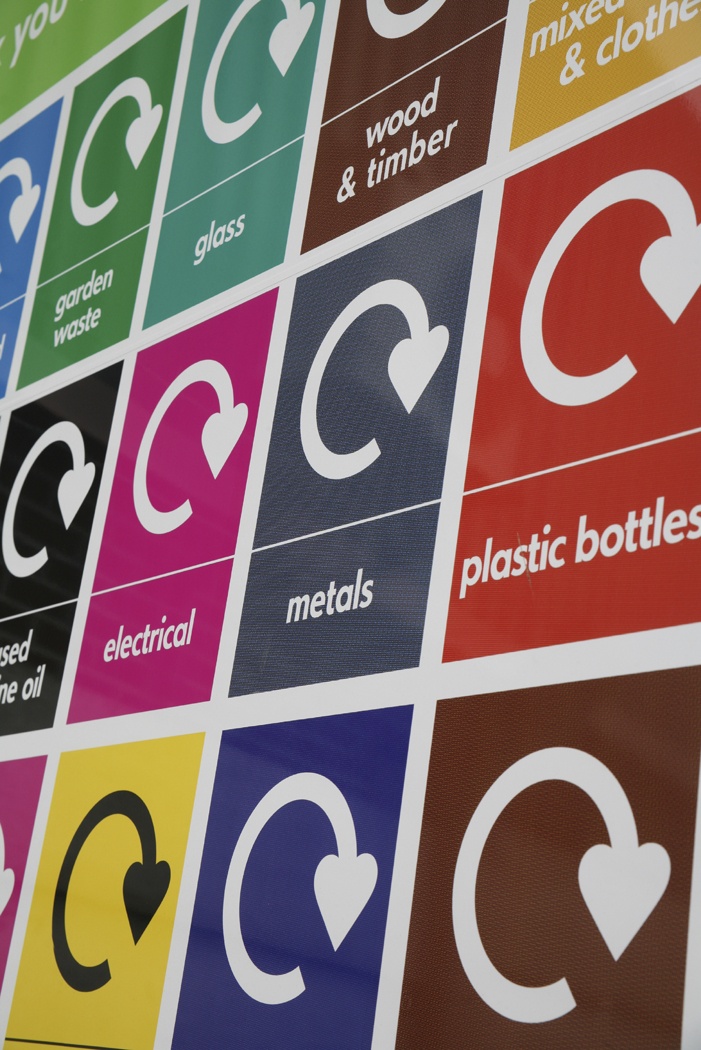 Knowing whats good for the Environment
We follow an in house Environment System that includes some of the ISO:14001 standards. We recognise that as a supplier of services we can have a direct impact on the environment and therefore will, wherever possible limit the effects by monitoring our performance and making changes where we can. This will include:
* Updating and reviewing our Environment and Sustainability Policy regularly and sharing with our team and contractors
* Achieving Exeter City Council's Green Accord Standard an Environment Audit on our business
* Using Local Team and Local Suppliers
* Monitoring our Fuel and Waste and amending our processes depending on the results
* Supporting the Community by sharing surplus materials and paint
* Recycling goods where possible and seperating our waste to avoid Landfill
* Holder of our own Control of Pollution Waste Carriers License so we have more control on where our waste goes and how its sorted.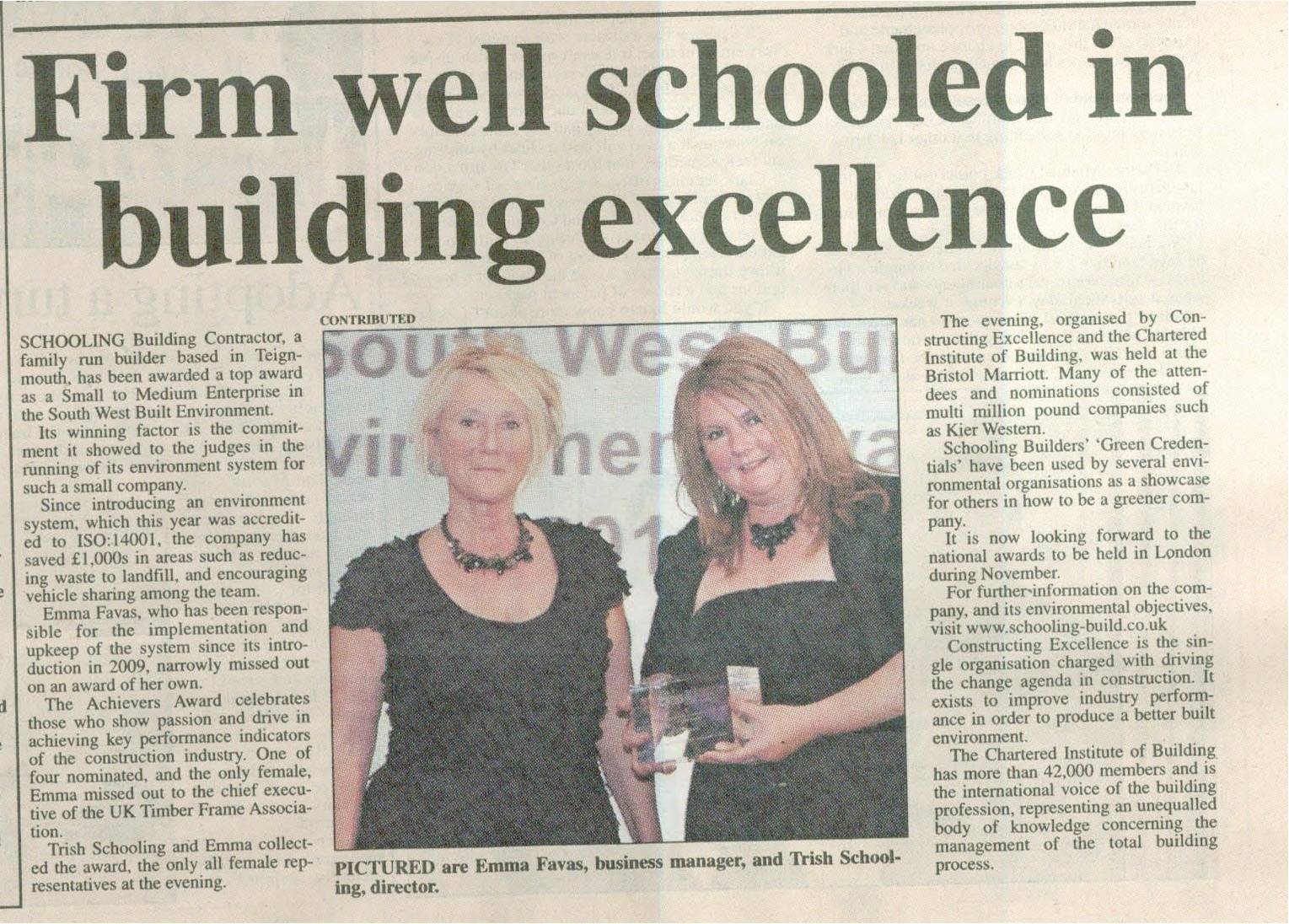 Winning and Achieving ........
We are proud holders of several awards over the past few years these include:
* SWBE - SME Award for the South West
* SWBE - Training Award for the South West
* FSB - Highly Commended for contribution to the Environment
* Specialist Contractor Awards - Highly Commended in Training the Team (National Awards)
The company also support regular Charity events and over the past few years have raised several £1000 for CoppaFeel, Childrens Hospice South West and Rowcroft.